André Backen | CEO at Oliasoft
Oliasoft WellDesign provides functionality beyond well planning and offers three main areas of use:
Planning

Real time calculations and operations

Connecting with third party software and hardware through APIs
1. Well Construction Planning
Oliasoft WellDesign is a modern well planning tool that meets the standard of tomorrow's engineers and subject matter experts. It can be used on any computer, any tablet, and any mobile phone that has a modern browser.
The Graphical User Interface (GUI) is intuitive and easy, making it a pleasure to design and plan wells. Collaboration is built-in to the software. You can share your work with a colleague simply by sending him a URL link and you can both work on the same design together. Oliasoft WellDesign has revision control so your work is never lost.
The planning module has easy access to rich and through documentation if you need to dig deep down for domain knowledge (though you will rarely need to). Once you are ready, you can set up rules for your well design using your well integrity manual as a starting point. Once the rules are set, you can design hundreds of wells in minutes and choose the ones you want to explore further. You can set selection criteria such as cost, available casings, or other parameters to help guide your decision.
2. Use Real-Time Data for Well Planning Calculations & Operations
Modern software is built for fetching data from multiple sources and using that data in real time to recalculate and update information. With the updated information, you can improve your decisions and prioritize your work tasks more efficiently. You can verify that your well planning is on the right track and that your operations are safe. Avoiding accidents and errors saves you money and improve your results.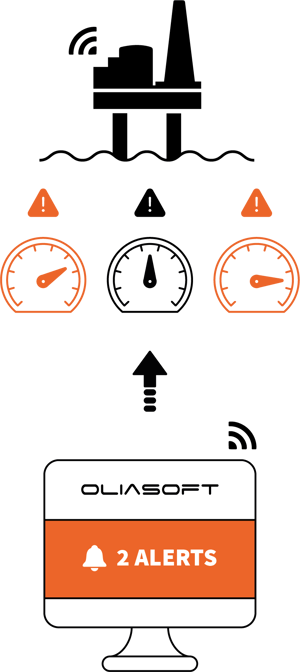 One of our customers is already planning onshore wells in real time using Oliasoft WellDesign. By integrating their operational data from their rigs directly into the Oliasoft platform, the customer gets immediate calculation of forecasts on Torque & Drag and Hydraulics so they can optimize their operations.
Furthermore, the customer can stream data from all their rigs and calculate real time forecasts for their Operations Support Center. This capability replaces the need for manual calculations by employees. It's a great example of how real-time calculation and operations can make your operations more efficient and less expensive.
3. Connect with Third-Party Software and Hardware through APIs
Oliasoft WellDesign is more than just a well planning package. Due to its modern technology stack and its Open Rest APIs it can connect to third party software and hardware applications. Oliasoft WellDesign can be the calculator behind another application or it can share data with your G&G software and connect the oil and gas value chain. Oliasoft WellDesign is already connected with FieldAP from FutureOn and GeologiQ as well as Cognite CDF.
Oliasoft is working with Microsoft to become fully OSDU compliant and our data model for Drilling & Well will soon be a part of OSDU.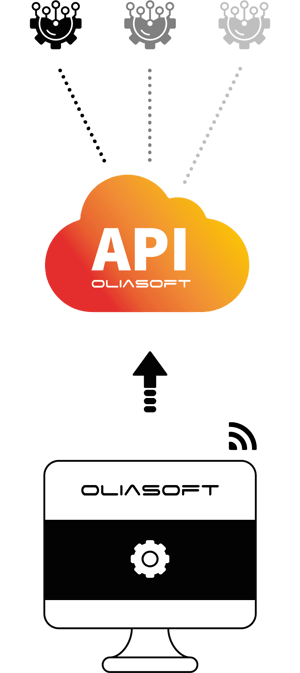 Open Rest APIs enable new use cases and value creation for our customers. Connecting well planning to other parts of the value chain allows you to reduce costs and stay competitive. By connecting D&W with G&G, you can position your wells better in the reservoir and possibly increase your recovery factor.
If you connect your D&W APIs with your Oil Drift simulation, you can get a safer operation and easier discussions with the regulatory authorities. If you feed your well plan into your drilling rig, you can – with some adjustments - get complete drilling instructions.
Now you're close to autonomous drilling! Integration across the value chain is the future of the Oil and Gas industry, and it's here today with Oliasoft WellDesign.
André Backen | CEO at Oliasoft
André, our CEO/CFO and co-founder, has a proven track record of building companies within the fintech, gaming, and energy industries, including Funcom (1993), Paynet (2000), Refero (2003), and Nor Energy (2013).