Konrad Skogen, Summer Intern
The oil and gas industry have entered a critical phase in order to succeed with digital transformation in the drilling and well domain.
There is a long-awaited need for new and digital solutions, since well planning tools consist largely of legacy software. These legacy software contains poor cloud solutions, rigid processes and near-non-existent potential for integration between different solutions. Our ambition is to drive change by providing the industry with more digital freedom and flexibility, and at the same time increase reliability. To prove that we are able to do this, we want all potential users to try our software – for free!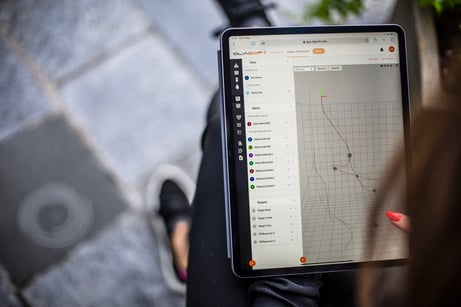 We want to make sure that our end-users are the first people to test our software. This enables us to get information about what drilling engineers want and need from a software. As a result, it gives us indication on what we should improve to meet these needs.
The strategy for constantly seeking to improve our product comes from past experience of the founders of Oliasoft. They have prior to Oliasoft been involved in startups, and were among the founders of the gaming success Funcom. According to their past experience, one factor is especially important for the success of a newly launched SaaS-product: the satisfaction rate from the end-user. Their experience suggest that a product should have a better than 85% satisfaction rate to be considered as a possible success. Therefore, we want the end-users to test Oliasoft WellDesign™, which will ensure that we deliver what the end-user needs to be satisfied.
This type of strategy for introducing software to an industry is different to the traditional methods of selling software. In the 90s and early 2000, IT- procurement were a time consuming and painful process. They were often driven by the top management, and lacked transparency towards the rest of the firm. The IT-director and Procurement Department was considered the supreme decision makers, and they had to be convinced before anyone else had the opportunity to test the different options on the market.
On the contrary, Oliasoft want to involve the end-users to a greater extent. We believe that this will result in a better product, and the process of implementing the software in the company will be effortless and smooth.


To sum it up: We want to offer you a free trial of the entire product. By allowing competent users to play around in the software, the link between user feedback and suggestions for improvement will be short. As a result, Oliasoft WellDesign™ will be the best product, established to solve organizations and users' challenges over time.
We believe that we have the best product on the market (already), so test it for yourself and tell us what you think.
Are you in on driving the change with us?
Together we will Shape the Future of Well Planning!
Konrad Skogen, Summer Intern